Examples
The examples are easy to run as long as the Hello World example is run first! It creates a dashboard config node that the other examples "hook into". If you do not run Hello World first you have to create these two config nodes yourself (not a big deal).
Here is how it ought to look.
Hello World Example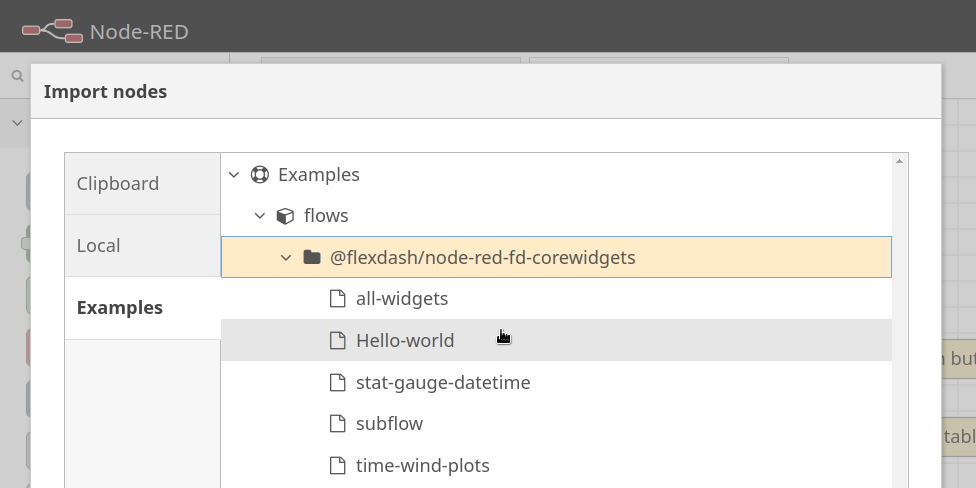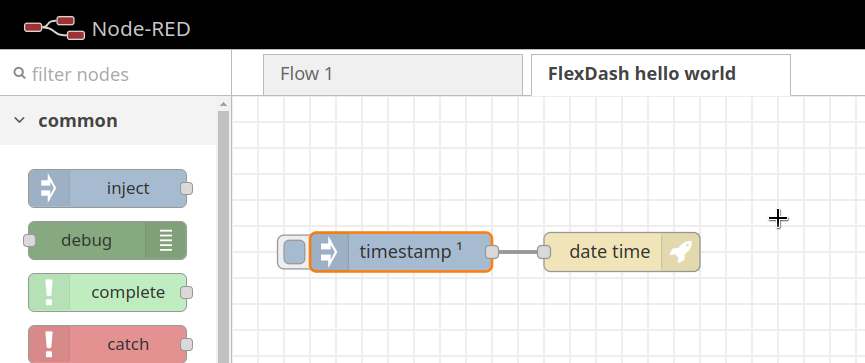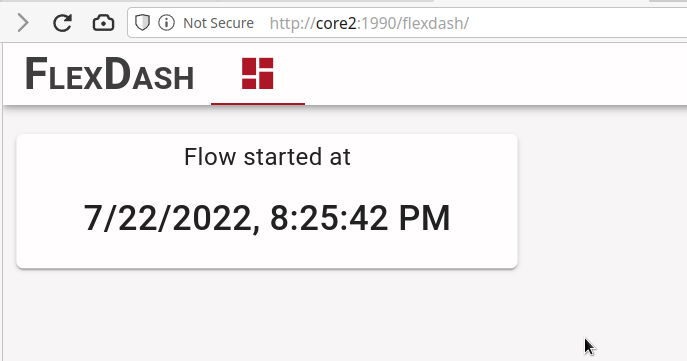 All Widgets Example
The all-widgets example shows one of each built-in widget so you get an overview of what's available. Import the flow using Node-RED's "import" feature as you did for the hello-world example.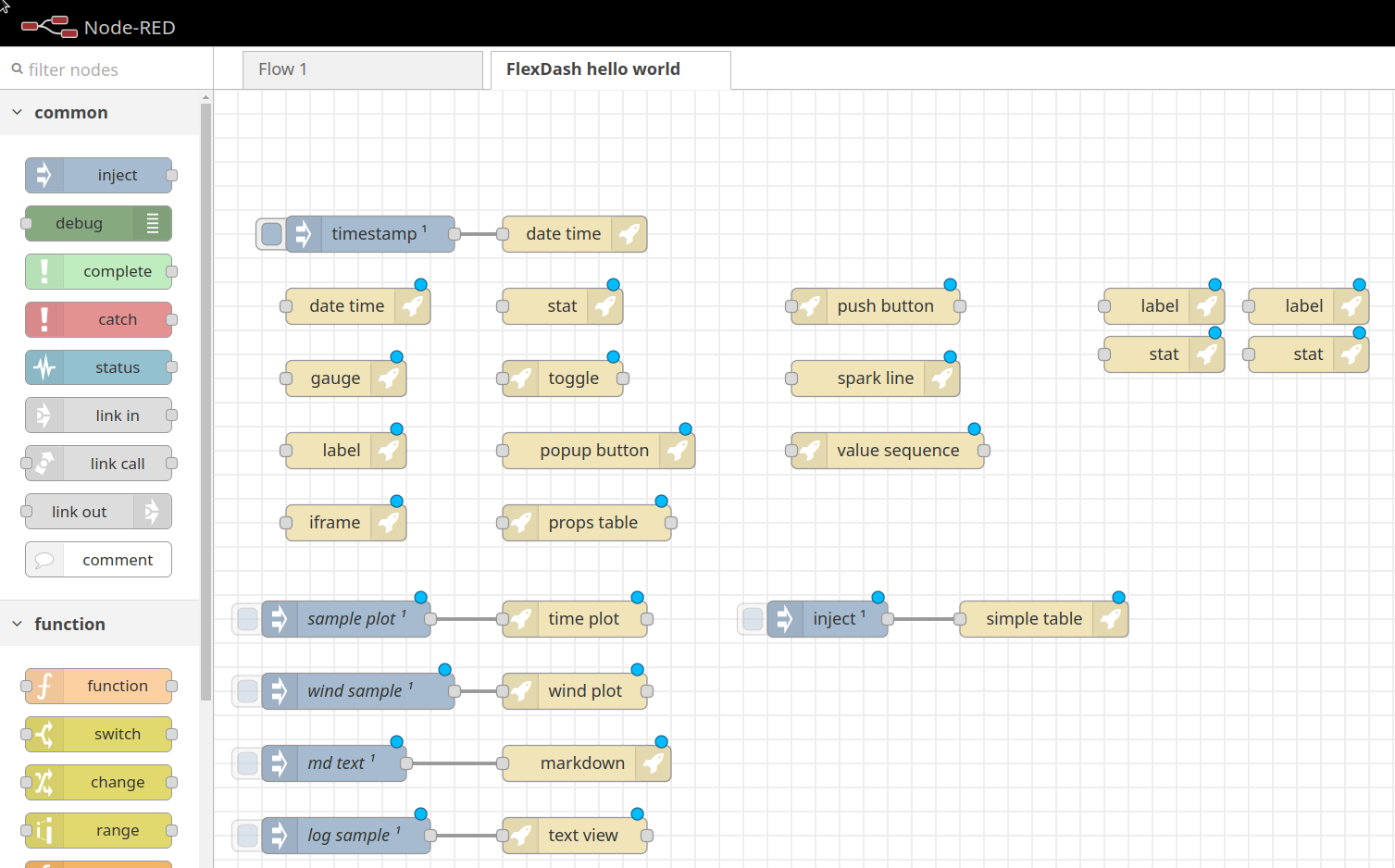 You need to associate the flexdash tab config node used by all the new example widgets with the flexdash dashboard imported with the hello-world example (or create a new dashboard if you don't have one yet):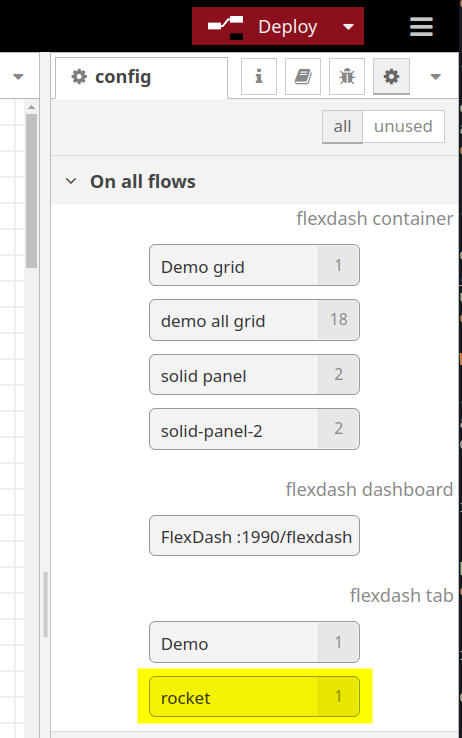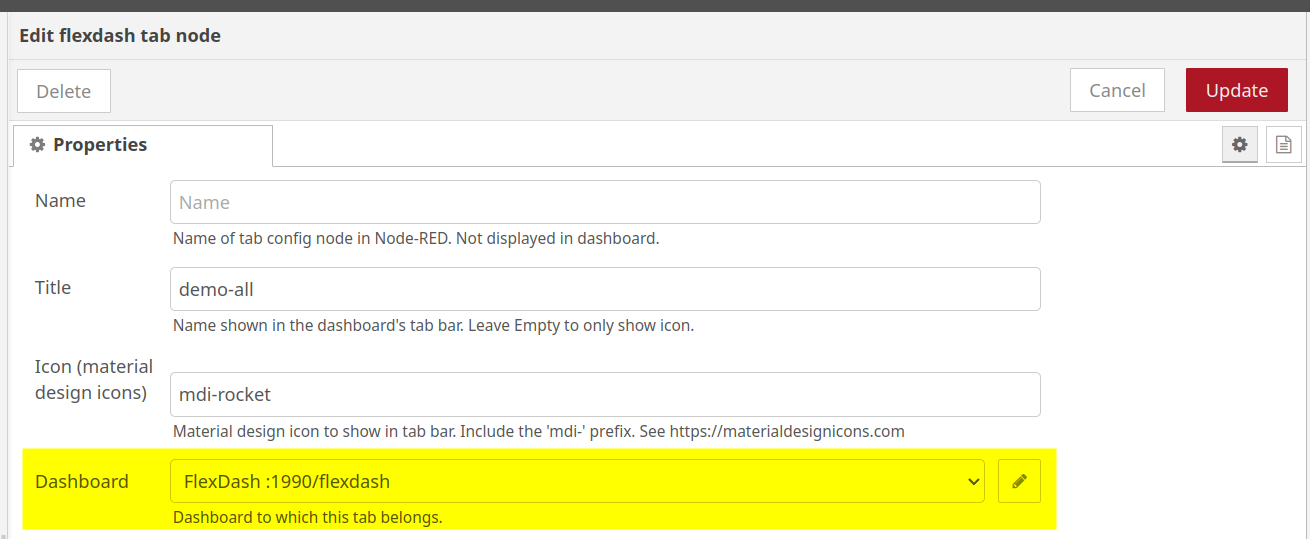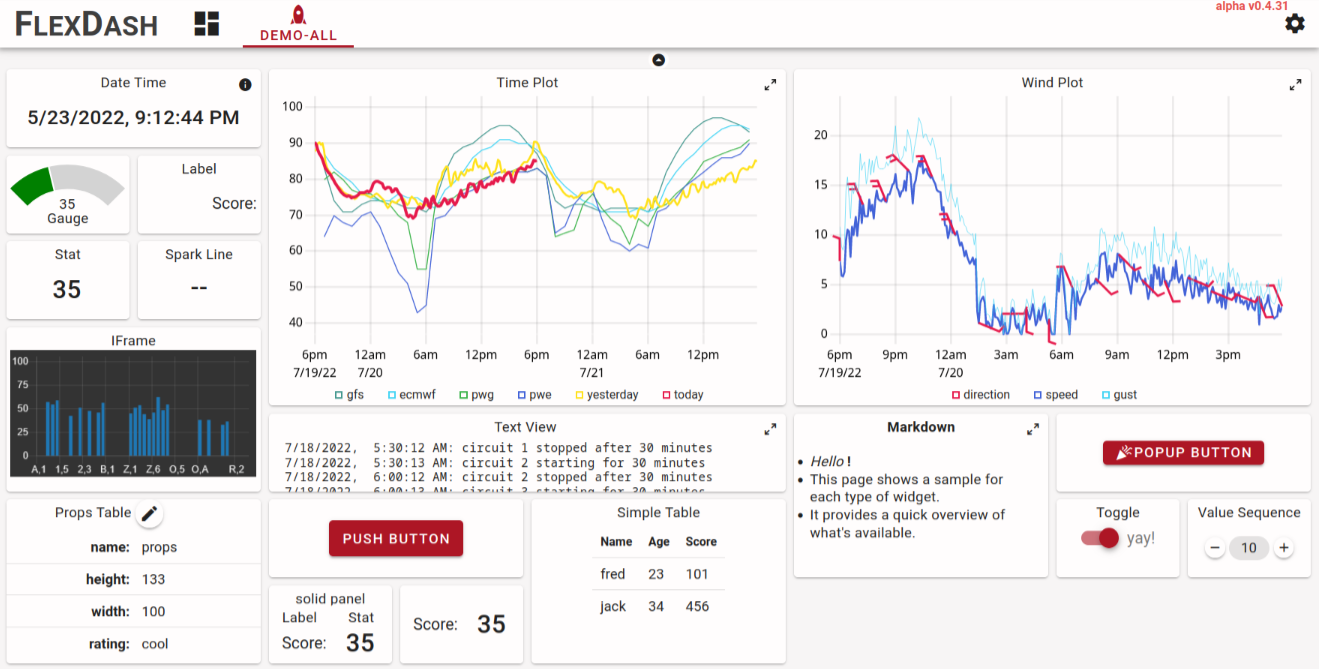 Next Steps
The other examples show variations for each of the widgets.
Read about FlexDash's core concepts.
Add some widgets and feed them data, see the "info" tab in the Node-RED flow editor for help on each of the widgets.